EFFICIENT & TASTEFUL
COMMERCIAL BAR DESIGN
The science of spirits is our exceptional talent. Well-designed bars earn more by being ergonomically more effective.
We work closely with interior commercial bar designers and architects to help them achieve not just aesthetic marvels but also operational paragons, maximising profits.

BASE BUILD

DESIGN APPRAISALS
THE KILOWA PARTNERSHIP
Greenfield projects are where the assessment, feasibility and sustainability of food and beverage project are essential and absolute. It helps realise your requirements without compromise or overheads. A stitch in time saves nine. We would love to partner with you in the early stages of project ideation to help in fit-out savings and freeing up of capital for other essential activities.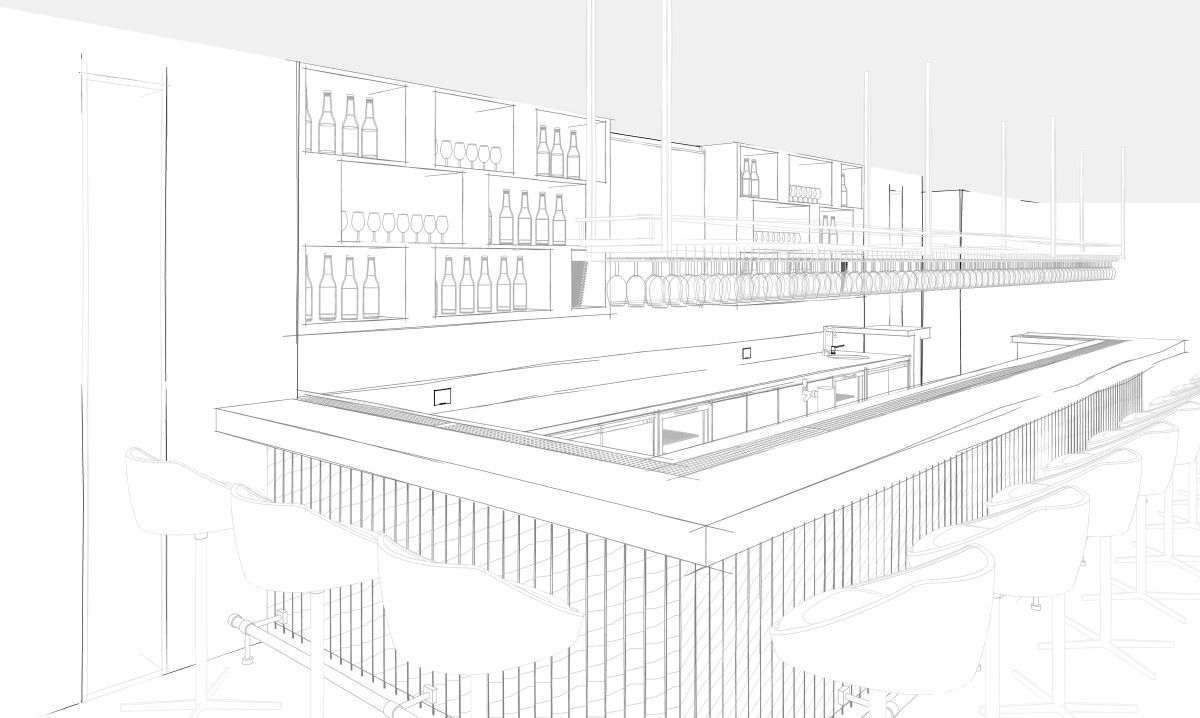 BAR DESIGN
A team of creative, smart and spirited designers with award-winning portfolio help set the bar higher with designs that are chic, sleek and ergonomic, creating comfortable spaces for your guests to unwind.
BIM & REVIT
MODELLING
Our competent CAD technicians deliver a fully coordinated and accurate design packages with regular WIP updates. We coordinate with your architect, designer, engineers and contractors to provide design in a format suitable for their study and execution.
THE KILOWA QUALITY
TECHNICAL DESIGN & PRODUCTION INFORMATION
Immaculate design and accurate detailing help contractors to achieve a high-quality end product without ambiguity of design, specification and even budget.
Our Most Popular Products