PROJECT PROCESS

STEP 1
Let's begin
We will assign a dedicated project manager who will be your point of contact through the entire process. The project manager will coordinate with you for the initial project brief and CAD layouts.

STEP 2

The Questionnaire
Our team of designers will review all your documents and create a questionnaire to capture further information necessary for designing your project congruent to your brief.

STEP 3

Online Discussions
The detailed project questionnaire forms the basis of our detailed design. A mutual discussion to concretize the final project scope and specifications completes the briefing and pre-planning stages. Upon arrival of the consultation fee as per your requirements, a payment demand will be created.

STEP 4

Tender Ready
Post payment, we will commence work and deliver in 14 days a comprehensive kitchen and/or laundry design with tender readiness.
STEP 5

Design File Transfer
A secure and encrypted portal will be used to transfer all relevant design files in the formats requested.
STEP 6

Post-delivery Discussions
A post-planning discussion along with client and architect with your project manager to clarify all details of design and tendering process.

STEP 7
Revisions, if any
One complimentary revision of design will be provided, if necessary, on the lines of initial brief and base drawings. Such a revision will be completed within 7 days. A further discussion with project manager concludes the transaction along with the transfer of all revised detailed drawings.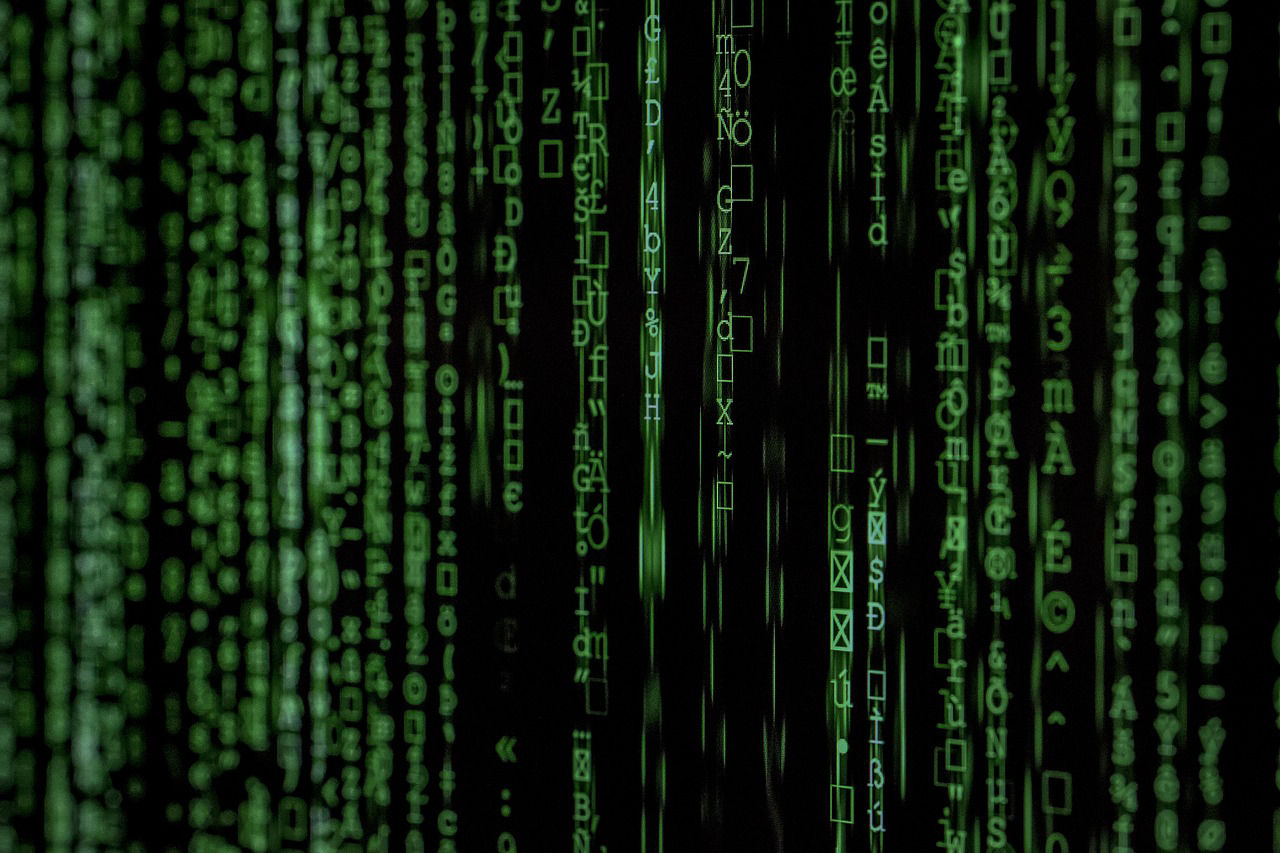 SECURITY
KILOWA is an SSL compliant website with latest security features and filters for our mutual protection. SSL (Secure Sockets Layer) is a gold standard in security technology designed for data encryption, communication and identity assurance on all transactions on a website. A payment gateway provided by reputable banking and finance services secures all transactions with end-to-end encryption allowing for maximum data security.
Data shared between the client and project team is digitally secured by end-to-end encryption. We have partnered with an encryption transfer service to maintain the confidentiality and fidelity of shared documents.

CONFIDENTIALITY
YOUR PROJECT IS
SAFE WITH US
Client and project confidentiality is primary in all our transactions. Every piece of information shared during our briefing and post-planning discussions, including but not limited to, visual, oral, written, electronic and physical copies thereof, will not be accessible to anyone outside the scope of the project and development. A standard Non-Disclosure Agreement could be signed upon request.
None of our design recommendations is influenced by any third party. Suppliers, vendors and manufacturers are vetted by our strictest audit and approval process before onboarding them. Our audit process is available for your scrutiny upon request. Your project manager will guide you and raise a request on your behalf.
Frequently Asked Questions















































































































































































































































































































































































































































































































































































































































































































































































































































What are the design limitations for KILOWA?
KILOWA has defined a variety of project ventures on this platform. The design models at KILOWA are planned for projects mainly focused on Back Of House, such as 3-star hotels, workers' accommodation, hospitals, schools, cafes, etc. For Front of House designs, there is a need for a high degree of engagement with interior designers and other stakeholders which evolves over the duration of a project. These types of designs are not tailored to the ultra-fast packages we provide
Are Equipment Packages also supplied along with design packages?
KILOWA DOES NOT manufacture any equipment packages adhering to our designs and are independent of any manufacturer. Though, we can offer names of a variety of international equipment suppliers that can manufacture products as requested.
Is it possible to offer design packages in languages other than English?
Our services are only available in English at the moment. All interactions will be in English. Client submission in the form of briefing documents, drawings and background material shall be in English, too.
Would you be able to offer designs in any other versions or software other than the current AutoCAD and Revit software used by you?
We can cite fees for designs in any other software.
What are my options moving forward after receiving the KILOWA tender package?
KILOWA packs are designed for single project use. When the package is received, the client does not have any commitment with KILOWA to keep updating the package or to use any additional services. A different consultant or manufacturer or supply house may complete the project for the clients as they wish. KILOWA can also monitor the project at any point by the usage of the additional services provided on this platform. The Post tender services like vendor selection and finalisation, vendor coordination, site visits, factory visits, handing and commissioning for reasonable visit charges per day.
What are the security and confidentiality policies and practices followed by KILOWA?
We have a sensitive and confidential connection with our clients. All our packages are delivered through SSL systems. The client's project is withdrawn and permanently deleted from our networks 30 days after the package is delivered. In case you wish for additional services for your design at a later stage, we can hold the design on our network. A week before deletion, an email update will be sent to you.
Would the quality consistency of the KILOWA packages be compromised by its nature of handling multiple projects at once?
Reputation matters the most in the consultancy business. KILOWA would never authorize projects to be dispatched that do not meet with our superior quality requirements.
How does KILOWA perceive client comments after the delivery of packages?
KILOWA will perform the usual process of assessing areas and the flow of drawings for your project received from you. KILOWA will allow improvements to the foundation drawing structure of areas/corridors in order to optimize flow and conformity to HACCP standards, in accordance with a study of the briefing documents. The foundation drawing structure you receive with an equipment configuration may vary from the initial schematic of the areas you have provided. This is a normal situation that arises at the Concept Design Stage. Within 14 days of the receipt of your packages, we would like your comments on the designs and assumptions we build for your project. KILOWA shall then carry out one complimentary review and redesign thereafter electronically releasing a second deliverable package
For the complimentary review, the drawings and briefing documents shall be the same as provided by the client, originally. When changes to the foundation drawing updates are necessary, the design or foundation drawing update will be additional according to the additional services listed and will be available at a charge.
How can I choose my package?
You can begin by selecting a project type of your choice and make a purchase via bank transfer upon request. For your AutoCAD drawings, project briefings, and other specifications supporting the design requirement submissions, a secure upload link is used by us. KILOWA will provide you with a questionnaire (after review of the documents submitted) and support your interactions with a dedicated project manager.
What is the procedure carried out by KILOWA to produce our package after appointment?
After receiving the uploaded documents, we will review them against the purchased package. You will be contacted by a designated Project Manager via email, providing you with a returnable questionnaire to complete. The desired requirements for the design package will be ensured by the questionnaire answers and the AutoCAD drawings/briefs provided by you. Within 14 days of receipt of your completed questionnaire, our design package will reach you. Our timing begins with the delivery of all the material resources we need to process the design
Is it possible to comment on the design and have a revised design submitted after receiving the design package?
At KILOWA, we design products to match International and HACCP standards. During the Concept Stage of designs we will review and make minor modifications to the base drawings to ensure that the proposed flow meets the standards we set. We expect you to have opinions on the design, which needs to be provided within 2 weeks upon receiving the tender document. A complimentary updated design and package shall be happily provided to you. The original brief and base drawing will remain unchanged
What if the scope of the selected package does not correspond to the scope of the project upload?
A review will be done following which if differences are evaluated between the purchased package and the requested scope, KILOWA will reach you for either an additional fee or to set up a full refund of the fees sent by you.
Does the tender or enquiry document I obtain demand that the branded equipment be purchased?
You can select a tender document based on a performance specification or a tender document that has a reference model and manufacturer (usually with alternatives).
What are the contents of the design package?
The design package contains a concise overview of the design considerations, general specifications in Word and Pdf formats, layout drawings with all equipment (finalized with legends and generic service schedules) in AutoCAD and Pdf – scale 1:50.
Generic elevations and rough in details in AutoCAD and pdf along with Individual Specification sheets in Excel and Pdf, KILOWA cut sheet documents in Excel and Pdf and Bill of Quantity in Excel. An attached invoice in Pdf
Are equipment elevations included in the project?
We include generic elevations for determination of service levels and equipment for the project as part of our package. We provide elevations for major equipment layouts for an extra cost.
Are rough in service details for the project included?
KILOWA includes generic rough in service sheets for the project as part of the package. It allows the establishment of service provision types. The specific layouts can be provided for an additional charge. These layouts are generally provided by the equipment supplier towards the completion of the tendering process as service provisions can change based on selection of actual equipment.
Do you have designs for solid waste management?
Currently, we design solid waste management for food only.
At the moment, we do not provide design for hazardous waste, water waste, landscape waste, chemical waste, hospital waste and engineering waste.
What happens if we want a design package but want to use the services of another consultant, food service equipment provider or another organization to proceed with the design through the project?
As part of the questionnaire sent to you, we will be asking you to mention if you want the package to be "white labeled" or be provided with the KILOWA logo and identification. If "white labeled", we would be providing clean documents that can be easily adapted by others.
We also offer additional choices to proceed with the project through the general project interactions until handover, if chosen by you. If the client proceeds to change the design without KILOWA's assistance, we will be removing our logo and name from the design package carried forward by our client. As KILOWA strictly follows International and HACCP standards, local code variations may need your local partner to make certain changes to the design.
Do you re-design/re-position existing operational units?
Yes, we provide assistance for re-designing and updating the current layout position of already built operational projects.
Does your front-of-house Food Concept & Design services also include experts?
We have a panel of experts comprising industry-leading executive chefs and thought leaders with vast experience and in-depth knowledge about cuisines and concepts. Their expertise is delivered in a well-packaged and path breaking food design concept to you
In what stage of the new project do you enter with your services?
It is advised to engage our services as early as possible right at the architectural concept stage
If the area has been already allotted, can you adjust the project layout in the pre-determined area?
We can provide the design and make you aware of the challenges that will be faced and would also advise how to resolve the issues if possible. We will also provide the statement of additional area required so that client can decide on the merit basis
What guarantee do you provide for after-sales services? What are the AMC charges?
As these are design projects, there is no AMC required. We do provide post tender services which can be engaged at the later stage
Is it possible to get contact details of your existing clients/completed projects for testimonies?
Please ask us, so that we can provide the contact details for the same
Do you provide the detailed specification of the materials used, quality of the material used and the test certifications of the material used?
We do provide detailed specification as part of the tender document. We will also list for the certifications which can be seeked for the product. As we are not a certification agency, we will not be able to provide certificates for the products
Do you provide systems for discharge of exhaust air? Is it in-line with pollution control standards?
We will provide the design requirements for the Exhaust air as per the pollution control/Industry standards.