EFFICIENT & TASTEFUL
COMMERCIAL KITCHEN DESIGN
A team of experienced and creative commercial kitchen design consultant with a portfolio that is highly acclaimed conceptualise and deliver prepensed and planned kitchens & bars that are ergonomic, look beautiful, perfect the use of space and give your team a great working atmosphere.
BASE BUILD

DESIGN APPRAISALS
THE KILOWA PARTNERSHIP
Greenfield projects are where the assessment, feasibility and sustainability of food and beverage project are essential and absolute. It helps realise your requirements without compromise or overheads. A stitch in time saves nine. We would love to partner with you in the early stages of project ideation to help in fit-out savings and freeing up of capital for other essential activities.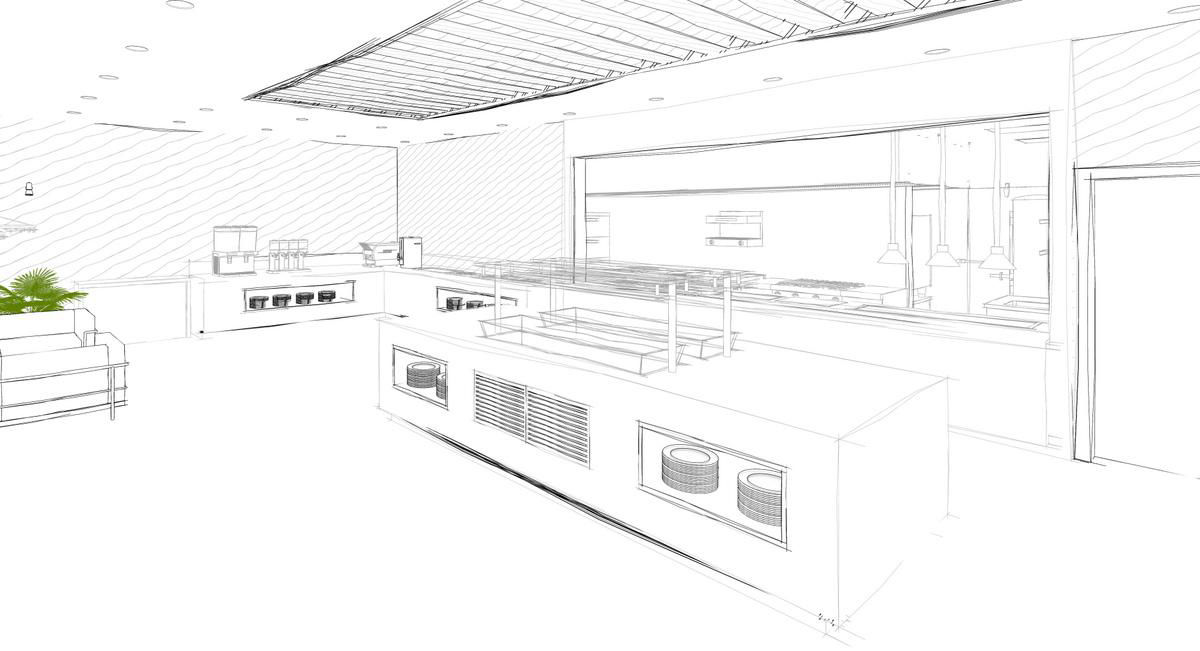 KITCHEN DESIGN
The sound of woks frying and sous chefs running around getting things ready while waiters shout orders. This is what commercial kitchens are like. Chefs dictating everything akin to a music conductor. Line cooks creating a symphony with flavors and aromas. A commercial kitchen is a perfect example of teamwork coming together in motion while still following commercial guidelines and safety plans.
BIM & REVIT
MODELLING
Our competent CAD technicians deliver a fully coordinated and accurate design packages with regular WIP updates. We coordinate with your architect, designer, engineers and contractors to provide design in a format suitable for their study and execution.
THE KILOWA QUALITY
TECHNICAL DESIGN & PRODUCTION INFORMATION
Immaculate design and accurate detailing help contractors to achieve a high-quality end product without ambiguity of design, specification and even budget.
Our Most Popular Products