Tell me who doesn't take pictures of a restaurant when they visit and the food they eat nowadays? It just looks weird if someone DOESN'T take out their phone once inside a cafe or a restaurant. The rapid change of almost every business going digital and wanting to maintain a social presence has risen dramatically over the last couple of years. The drastic change is even more visible in the restaurant industry, with marketing budgets towards social media and especially Instagram promotions surge.
In a world where 69% of people photograph food before they eat it, Instagram is the right place for restaurants to grow their brand and attract customers. From building themed interiors to stunning presentations of food, the way in which you can make your place Instagram worthy are discussed below.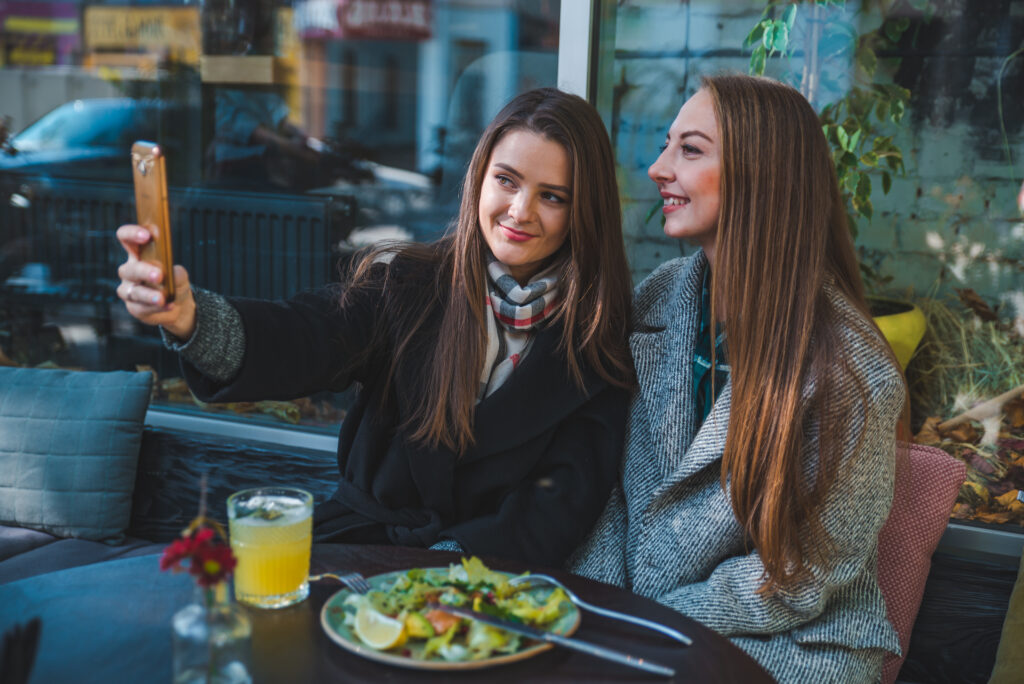 1. For the theme- Building around a concept
Often restaurants building around specific themes tend to pull more crowds. Especially the target audience who love or associate with that theme. Customers may visit a theme restaurant only to shop or be entertained, without even intending to eat. A restaurant theme is a blend of food, atmosphere, and service where the theme could be incorporated into every aspect of it.
The concept behind the idea should always be creating a memorable experience for the customers who visit. From choosing a cuisine to build around, to a favorite television show, the themes that you could come up with are endless and they make sure customers enjoy the experience, making sure that it turns some heads and also grabs a few "For the Gram" pictures.
2. Knife and Fork- Enhance your Cutlery
Choosing to use plates that have designs aesthetically pleasing or heavy knives and forks that research has proven to make the food taste better are all part of a pleasing dining experience for the customer. Something as simple as using black plates for a white coconut pudding helps enhance the presentation of the dish for Instagram.
You could also make interactive menus and pictures of food put on them. Menus could also revolve around customer reviews, ratings, and crowd favorites with unique names for food; all this would both proliferate customer experience and make the restaurant experience alluring.
3. Presentation Matters- Aesthetic looking food
You must have all heard the popular saying- "People eat with their eyes first", that comes true when putting together food that's presentable for pictures. The pressure to be "Insta-worthy" has led many restaurateurs to rethink menu items and work on making their food more appealing.
It's important to have an eye for detail and as a restaurateur you should make sure your chefs present the food a certain way and are consistent throughout with every dish that comes out of the kitchen. Whether it's something as simple as a sunny-side-up or something complex as a Katsuobushi, the way it's presented makes all the difference for one's social media.
4. Look Around- Interior designing
Turning your whole restaurant into a space that offers great photo opportunities is one of the best ways to develop your worth on social media. Eye catchy murals, neon signs, flowers, lights and so much more that I could keep going on the kind of decor you could choose for your restaurant.
Quality kitchens can also captivate as much as a good dining room to a sophisticated customer. It's always a great decision to bring in professionals to design and build your kitchen spaces, bars and diners. Choosing the right kind of furniture and the desired lighting that goes with it and what plants to use, every aspect is important and that would be taken care of by experienced designers.
The perfect interiors would create a hub of followers and scores of posts about "that place" in a good deal of Instagram pages.
5. For The View- Choosing a destination
You must have heard of destination weddings, but have you heard of destination restaurants? This occurs when people choose to go to a restaurant not because of its food or services but because of the beautiful view it has. Choosing to start a restaurant at a location with pristine views can be a game changer, as the primary USP that brings people to your restaurant would be the photos and videos they have seen of it in social media.
If I went to such a restaurant, I would be sure to take pictures of them and post it on Instagram to let my followers know that such a beautiful place exists, the same would be the case for the majority of influencers or even a John Doe.
6. Let's have a Gala- Engagement and Contests
Wouldn't you like a show along with your food? I certainly would. Having events like stand-up shows or contests or games are a great way to bring people to your restaurant and make them post about it on social media. The contests can also be on the restaurants social pages and the winners of such contests can get rewarded at the restaurant.
The engagement doesn't have to stop when the customers post about you on Instagram, it could go further with engaging on those posts after they have posted and even sharing these UGC's on your personal pages.
The goal of making your restaurant Instagram worthy would majorly be a tactic to increase user-generated content. This would in turn help in sales and encourage word of mouth among peers. In the end Instagram has become a marketplace to sell yourself and making changes to your restaurant is a must if you want to survive in the digital era.