Hotels in India have to be classified by the tourism ministry. Hence, hoteliers in India have to apply for this star-rating system, where the committee reviews them and issues ratings ranging from one-star to five-star deluxe. The ministry has a separate classification scheme for heritage hotels. The hotels in India are rated by 'The Hotel & Restaurant Approval & Classification Committee' (HRACC), which is a part of the tourism ministry. This committee has two wings, one of which assesses one-to-three-star hotels while the other one assesses three-to-five-star hotels. Once the hotelier applies for their star rating, the committee responsible will visit their premises and judge them based on the facilities provided and how well their guests are served. They allot them star rating ranging from 1 star to 5 star hotels.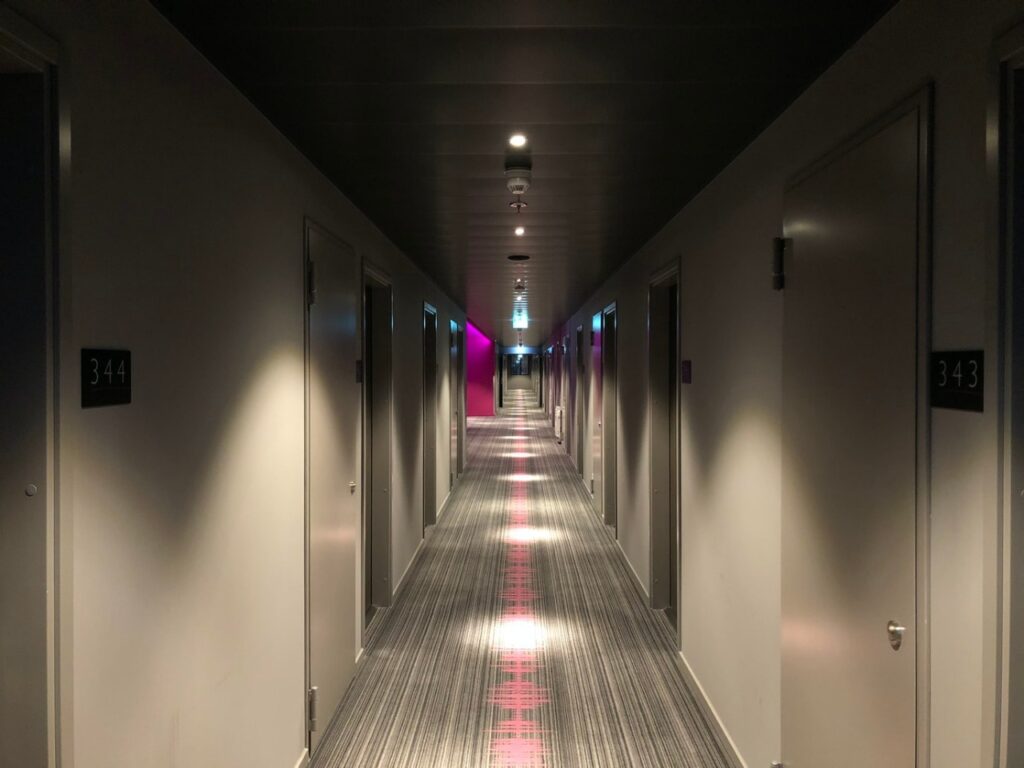 Five-star hotels are those properties that offer their guests the highest levels of luxury through personalised services, numerous amenities and sophisticated accommodations. Guest room facilities for a five-star hotel should be at a minimum of 10 rooms that have to be given for guests, and all rooms having windows facing the outside, a clean change of bed and bath linen every day and between check-ins. Minimum bed width for a single should be 90 cm and double 180 cm. Five-star rating is the highest rating which is sometimes used by reviewers for restaurants and hotels.
Yet another classification for hotels in India is the seven-star hotel certification, which has a condition that this hotel must be located inside an iconic structure of the city, and it should have more suites than rooms.
Coming to the fact as to why five-star hotels are so expensive is that they suffer service tax and luxury tax, which is that they have a tax cost on procurement of goods which they cannot sell. The data provided in 2017 about the number of five-star hotels in India is 19,431.000(number of hotel rooms in five-star hotels).
Well, to get to know the difference between a 4-star hotel and 5-star hotel is that the level of personalised staff attention that guests receive during their stay, though both offer on-site activities, the experience that 5-star hotels give are totally excellent. All hotels above the 4-star category have the facility of the bath-tub, although many times it may not be necessary.
This classification of hotels helps guests in choosing the kind of hotel according to their budget, while it also clears the sorts of facilities and services they can expect during the day.
 Classification of Operational Hotels
Operational hotels are classified inti two categories, namely: –
Star Category Hotels: – 5-Star Deluxe, 5-Star, 4-Star, 3-Star, 2-Star and 1-Star.
Heritage Category Hotels: – Heritage Grand, Heritage Classic & Heritage Basic
The basic parameters on which star ratings are given to hotels by officials who visit them are as follows: –
Number of rooms
Size of bathrooms
Air-conditioning in guest rooms
Public-areas like lobby/lounge, restaurant
Bar, shopping, banquet/conference halls, 
Health club, swimming pool
Parking facilities
Facilities for differently abled guests
Firefighting devices
Hydrants
Security related features.
One Star Hotels
These hotels have simple accommodation, will be economical for guests. Cleanliness has to be followed even by these one-star hotels. The minimum size of bedrooms has to be 120 sq. feet, with change of bed and bath linen every day and between check-ins. Toiletries to be provided along with hot and cold water being available 24 hours. At least one room to be provided for differently abled guests with ramp facility available along with anti-slip floors, Front office should have English speaking staff.
Two Star Hotels
The pricing of two-star hotels ranges from 700 INR to 1500 INR, with basic requirements for guests as mentioned for one-star hotels.
Three Star Hotels
These are economy hotels, with a price range of 1000 INR to 2000 INR, with minimum size of bedroom excluding bathroom should be 140 sq, ft, 50% air-conditioning for guest rooms, PC available with internet facility for guests, parking facility, each bedroom door has a lock and key for security purposes. One multi-cuisine restaurant cum coffee shop open from 7 a.m. to 11 a.m. and 24-hour room service.
Four Star Hotels
These hotels are more luxurious and spacious and have all the required basic facilities, all guest rooms air-conditioned, 2% of room block with a minimum of 1 suite room, bathtub options could be given in some rooms, in-room safe, mini-bar, are mandatory. One Multi-cuisine Restaurant cum coffee shop should be there that works from 7 a.m. to 11 p.m. along with 24-hour room service.
Five Star Hotels
Some general facilities that are required for a 5-star hotel are
Full-time operation 7 days a week in season.
Establishment to have all necessary trading licenses.
Establishment to have public liability insurance.
Bedrooms, bathrooms, public areas and kitchen fully serviced daily.
All floor surfaces are neat and clean.
Power backup or diesel generator DG sets.
Minimum of 10 lettable rooms with outside windows/ventilation.
Minimum size of bedroom excluding bathroom is 200 sq ft.
Air-conditioning to be on 100% in all rooms.
Minimum bed width for single bed 90 cm and double bed 180 cms.
Mattress minimum 10cm thick.
Minimum bedding 2 sheets, pillow, case, blanket, mattress protector.
In-room safety should be provided in the room.
Mini-bar/fridge with a minimum number of beverages and eatables kept in it.
Drinking water minimum one tumbler per guest with glass.
Sealed bottles of branded water to be kept available.
Clean and good quality linen to be provided to guests.
Wardrobe with a minimum of 4 hangers per bedding.
Sufficient lighting, 1 per bed.
A bedside table and drawer.
TV – with cable or satellite channels to be available.
A writing table with good lighting.
A wastepaper basket in the room.
Opaque curtains or screens at all windows.
A mirror at least half length.
A "do not disturb" notice card.
A 'clean my room' notice card.
Telephone with direct dialing facilities and intercom.
The star rating that a hotel receives is valid for five years and applications for reclassification should be handed three months before expiry of the approval rating. The cost of getting the hotel classified is minimal and ranges from INR 6000 for 1-star to INR 25,000 for a 5-star deluxe rating. Our Indian star rating for hotels is one of the most practical systems in the world, with no favours encouraged at any level. One major factor affecting hotels that have been classified is the ongoing struggle of being taxed on printed tariffs.