You want your kitchen to be perfect since it's where the magic will happen. There are numerous methods to make the most of a bit of space and create a completely functional and attractive kitchen. All you need is a little creativity, know-how, and a few pointers from other hard-working small restaurant operators. A few modest kitchen hacks, ideas, and tricks will help you construct the kitchen of your dreams with the space you have. You will need a proper restaurant kitchen plan to make the best use of the kitchen space available to you.
Being organised is the foundation of a good kitchen.
Start with the fundamental idea of an organisation if you want your kitchen to work like a well-oiled machine. Every item should serve a purpose, and everyone should have their own space, so imagine how things will appear on a busy night before you plan the layout to ensure a smooth workflow in your kitchen.
You may have a wish list of kitchen gadgets you want to purchase. They're undoubtedly all great, but the truth is that gadgets aren't always required. Make a list of your planned tools and equipment, and think about the return on investment for each. How frequently will you utilise a particular item, and what profitable menu items will it generate? Reduce the number of tools on your list when one can perform several tasks and others can be eliminated. Keep things simple and high-quality tools and equipment on hand.
Kitchen knives are necessary, but which ones should you use? Maybe you've always wanted a designer knife set with a tool for practically every operation. There's a good chance it's jam-packed with redundancy. Start with four knives—a 10-inch serrated knife, an 8-inch chef's knife, a 7-inch Santoku knife, and a 4-inch paring knife—because that's all a proper cook needs. Purchase the best knives you can buy and maintain by keeping them clean, dry, and honed. You've just conserved space and improved utility by attaching a magnetic metal knife holder to a convenient location.
A good food processor would be a welcome addition to any kitchen. Still, space for such hefty equipment isn't always available. An immersion blender, on the other hand, is smaller but still capable of a wide range of functions, including whipped cream, purees, dips, soups, salsas, smoothies, and more.
Remove the effort of cutting and save money and space by not using a garlic press. A good zester makes chopping ginger, garlic, and carrots for salads a breeze. Similarly, a good cheese grater may be used for more than just grating cheese; it can also be used to shred vegetables and chicken for salads and soups. These are just a few instances of how you can save time, money, and space by simplifying your life.
From Here, You Can Only Go Up
Use items like extended bar racks to hold sieves, pans, and any other goods that can dangle from a hook in small kitchens. Pegboards are similarly helpful because they are not only mounted on the wall and out of the way, but they also provide obvious organisation and easy access to tools. Trace the goods directly on the board so that after you're done with that pot, all you have to do is look for its shape on the peg board and voila: easily kept and quickly discovered.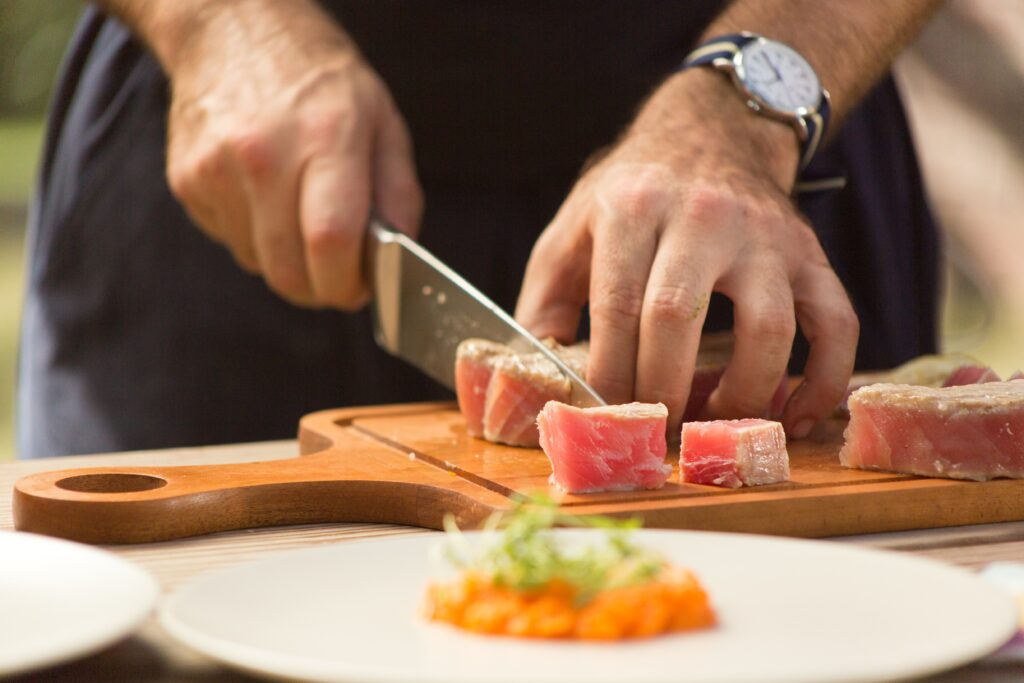 Magnetic knife strips aren't just for keeping your blades in place; they can also be used to hold spices up and out of the way. Remember that this will only work if the containers they're in are also magnetic. When adding a room to your small kitchen, the only way to do it is to go vertical; rebuild vacant walls and cabinet doors to hold and store your cooking equipment.
What Doesn't Go Up Must Come Down: Essential Small Kitchen Equipment.
While going vertical in the kitchen helps with storage, there are a few crucial objects that are best on the ground if the design is appropriate. Opt for a commercial sliding door refrigerator instead of an open-door kitchen refrigerator. These are excellent since they do not obstruct the room and allow you to maximise your space and kitchen flow. Having an open-door refrigerator in a tiny kitchen can be inconvenient. Their doors swing open, disrupting the flow and making it difficult for kitchen employees to manoeuvre. Staff can easily pass by, and you don't lose functionality with a low-to-the-ground sliding refrigerator.
Countertops are sacred because they provide a critical area for prep work. Therefore space-consuming countertop equipment must demonstrate its worth. Fryers, hot plates, and combination ovens are just a few of the kitchen gadgets that may take up valuable counter space. A Hobart Mixer is one of the most versatile equipment. These commercial marvels can quickly prepare anything from mashed potatoes to pizza dough in enormous batches. This alone will decrease your prep time in half and boost your output. Attachments are available for a variety of kitchen tasks. They also have the added benefit of lasting indefinitely.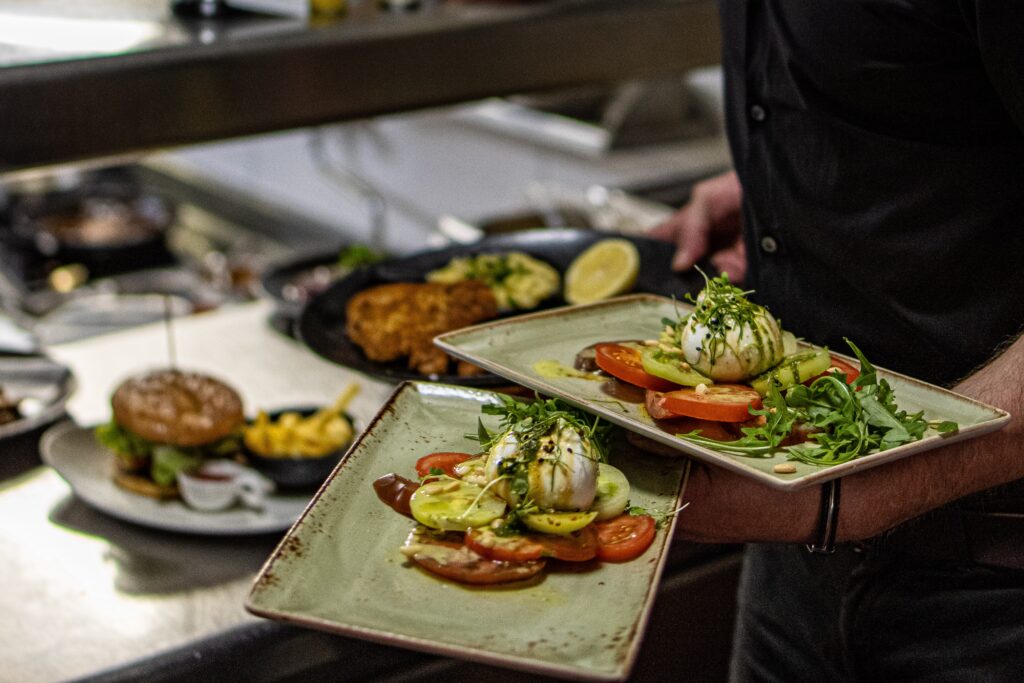 The last piece of advice we have for you is to use ingredient bins. Ingredient bins are preferable for storing essential components and dry products like wheat, sugar, salt, rice, and so on. They pull out from under the counter for convenient access, but they can also be buried when not in use to save even more space. When you can simply store your dry ingredients in bins that are slid beneath the counter when not in use, you can get rid of the storage cupboards and stop wasting countertop space on supplies.
When constructing the ideal little kitchen, start with organisation and flow, and then pick the best ideas, techniques, and hacks that will help you the most.