Description: When a restaurant consultant has to manage and market a successful restaurant, it means he /she should be able to drive in new customers and also increase the profits. Well, hosting live music at the restaurant always comes with a lot of benefits that can help generate good revenue and reservations. Some benefits of having a live band at the restaurant is including new customers who are the followers of the band members, larger orders as customers would stay longer hours, and more reservations as people want to get a better seat while their friends or fans are playing live at the restaurant.
When a restaurant consultant hires a band or a musician to play at the restaurant, it automatically increases traffic on some slow nights, entertain your guests and boost profits. Although, hosting a live band at your restaurant requires some thoughtful planning and the right tools to promote the event. The band which has been hired can definitely help you with some logistics, but the whole event promotion is the duty of the restaurant consultant to make the event profitable. You may consider some tips when you are hiring a band to play live music at your restaurant.
1). Choose a Band That Fits Your Restaurant's Personality
The restaurant consultant should make sure that the live music chosen for the restaurant aligns with the style of your restaurant along with the musical taste of your customers. The common trend of restaurants having a formal setting usually hire a jazz singer or band to provide a relaxing background. Instead, a venue that mainly serves college students usually goes in for an up-and-coming indie band to play, depending on the audience present at the restaurant that night.
Remember to consider the energy that would be created by the band being hired while choosing an artist. Bands that play at high volumes would be appropriate for a bar atmosphere and not a coffee shop where people meet to have important discussions over coffee.
2). Outline Expectations in a Contract
The restaurant consultant has to discuss specific expectations with the performer, and get it signed by them before the event. Doing so will protect your business legally as well as the musicians you hire for your restaurant. The contract should specify the time for which the band has to perform, the equipment that you expect them to bring, and finally the remuneration you have agreed to to provide s compensation. You can also include any other details you feel fit, in the contract document.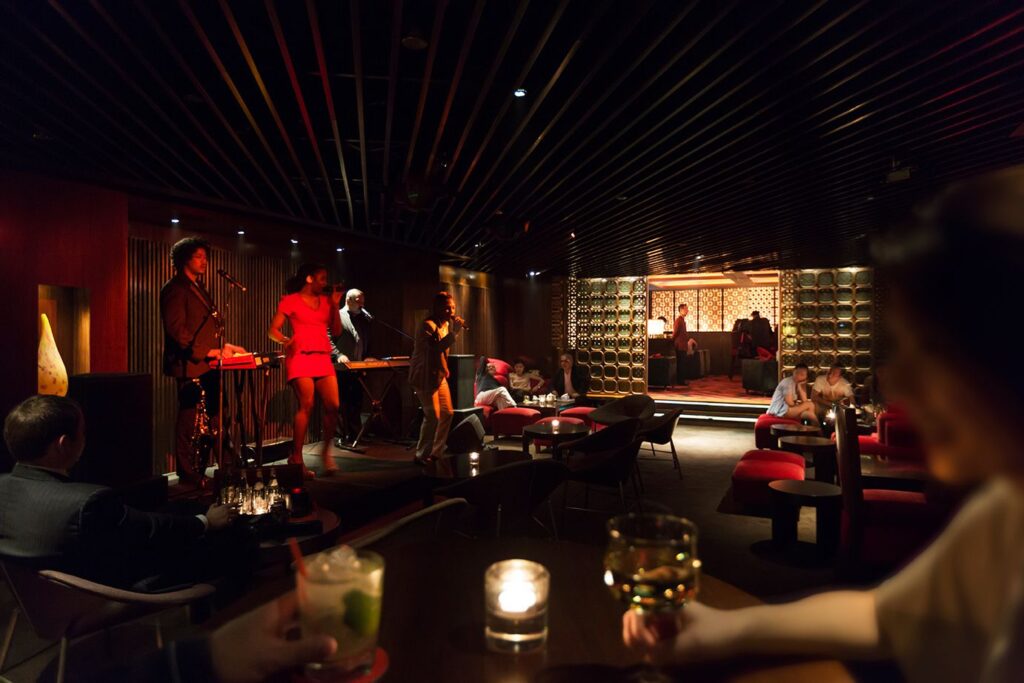 3). Make Space for the Band to Perform
Some restaurants usually dedicate a space in their premises for live music, maybe like a stage, while others need to move tables in order to accommodate the performance. Check with the band how much space they need, so that they can perform comfortably.
If the tables have moved due to the performance, make sure to update the floor plan before the event starts. There are apps that allow you to update your table information in real-time so that you can seat guests more efficiently.
4). Advertise the Event
One important benefit of having live music at your restaurant is that there would be a chance of bringing new customers in. The band members could bring in some fans through their own advertising, although there is a need for the restaurant consultant to ensure that the event is promoted well if they want to get good profit. The restaurant consultant should start by making posters and hanging them up around local areas and nearby business centers having a bulletin board. Advertising the event over social media platforms is on high priority today. Being digital means, you have to create a Facebook event and invite people from your community to help spread the word as well as bringing awareness before the event.
5). Prepare for Increased Traffic
When a restaurant has organised a live music event, it usually brings increased traffic, revenue and reservations, especially when you have booked a popular band. The restaurant consultant has to manage this traffic with a durable POS (point of sale) system to ensure that customers have a good experience and enjoy themselves.
Guest management system and POS together can help speed up the order process and would allow you to manage your menu in real-time, thus making it possible to manage the challenges of hiring a live band playing music.