Opening a restaurant business takes careful planning, beginning with finding a perfect location, rent, build or buy, which type of restaurant – fast food or concept-based cuisine, research the competition and financing. Some common FAQs are listed here to make it easier for a restaurant consultant to start his restaurant business.
     How to design a restaurant for comfort and efficiency.
Any restaurant, no matter what size or location, needs a basic layout that includes some general areas like the entrance, the kitchen, dining room and rest rooms. All these small details need attention in order to produce a positive customer experience and build a good restaurant business from day one itself
2.     How to set up your restaurant dining room.
The dining room of a restaurant is supposed to be the heart of the restaurant, being more than just tables and chairs. It sets the tone and the ambience of the restaurant, therefore do consider lighting, noise, view of all things when you plan a dining room design for a restaurant business.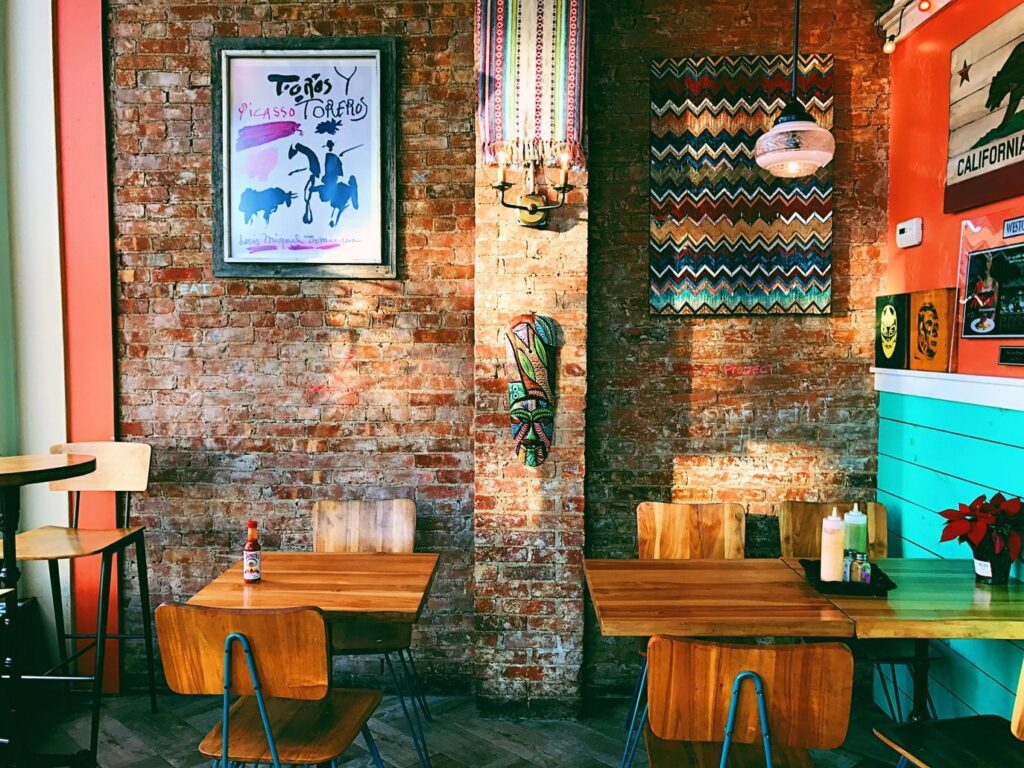 3). What are some factors to consider when choosing a restaurant name?         
It is a great deal to name a restaurant, which may be quite similar to naming a new born baby. The name of your restaurant should be perfect, in the sense it should represent your concept and brand and stand out from competition. Remember your restaurant's name should be memorable and unique.
 4). How to choose the best color for a restaurant.
The color of the walls of your restaurant has to be chosen with thoughtful deliberation, it is the foundation of the entire marketing and branding for your restaurant. Your guests  should feel good to dine at your restaurant.
5). What are the things to consider while thinking about buying a restaurant business?
Sometimes you can fulfill your dream of owning a restaurant by simply buying out an existing one. If it is one of the franchise restaurants, you gain instant recognition and built-in customer base. Just check a few things like – why is it on sale, financial picture, Any tax problems or legal issues, location, reputation.
6).  How to do market research for a new restaurant business.
 When considering opening a new restaurant business, it is but natural to go for the one-size-fits-all type for success. But there is no short-cut to success in a restaurant business, it is that you have to find the right kind of restaurant, select the right location knowing your competition and rightfully stay in your budget.
 7). How to lease a restaurant business?
When a new restaurant owner does not have enough start-up cash, they end up renting a restaurant location, which could have some benefits like no worry about big mortgage payment or taxes or building maintenance. Any before signing the lease papers, find out about your landlord, why the space is vacant and if the place would work as a restaurant.
 8) How to design an interior layout of a restaurant?
Although good food and great customer service are very important for return business, the ambiance of a restaurant is equally important. Restaurant design sets the stage for a customer's dining experience. Heating and ventilation need to have the right fix as restaurant kitchens emit a lot of heat, smell and smoke.
 9) What ways can I promote my restaurant business?
 Restaurant promotions offer a great way to reach both new and loyal customers, showing appreciation to their business. While offering promotions, think creatively as it will depend on the type of restaurant, yours is. Think about "happy hour', two-for-one, wine or beer tasting dinner, holidays.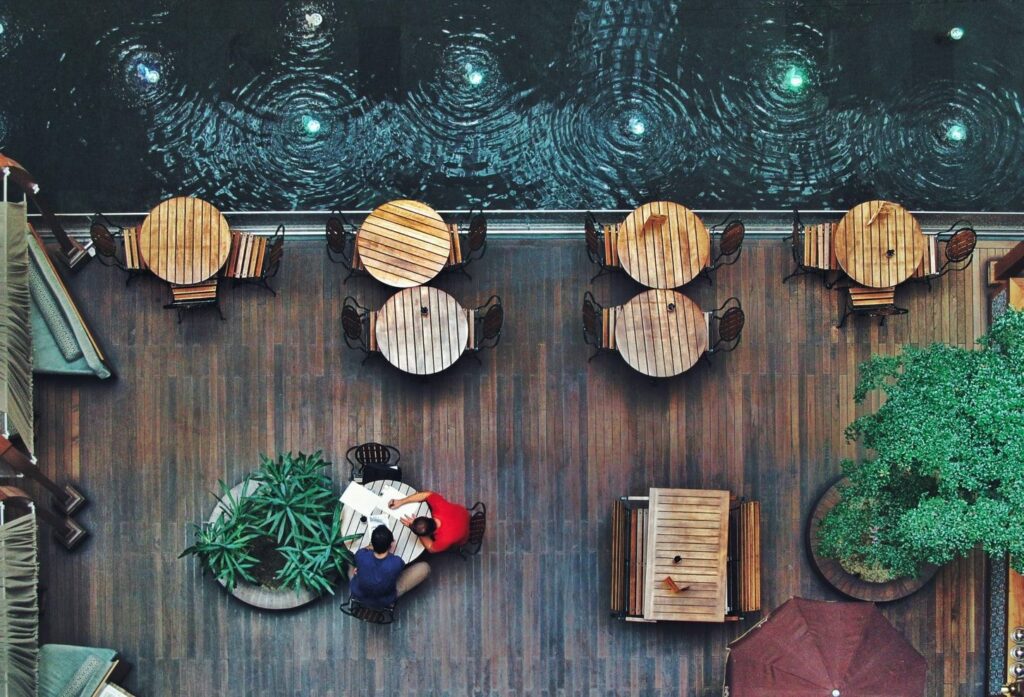 10). What are the basics of up selling menu items?
Upselling basically means getting a customer to spend more than he actually intends to. If you do not have what is asked by the customer, give him a tempting offer of another costlier one on the menu so that he can't resist. Thus, he ends up ordering the costlier one on the menu.
11).  Useful tips on how to promote a catering business at a restaurant.
Catering is a great way to expand your customer base and increase sales. A small banquet hall can do good business during busy holidays and wedding seasons. Have a set menu, a targeted audience and plan a marketing strategy to reach them.
12). What is the best type of restaurant to open?
When opening a new restaurant business, it is usually a mixture of deciding what kind of business you want to run, select the correct location, know your competition and stay within your budget. Finally, the type of restaurant business you choose to open will also depend on your personality and ability.
13). What are 3 ingredients for a successful restaurant?
When you start a restaurant business, the restaurant consultant should be responsible for three areas on a daily basis. Managing your staff, as staff need to work together under one roof the kitchen. Secondly, manage your finances well by hiring an accountant to keep books straight. Thirdly, dealing with customers, listening to them which includes their complaints too.
 14). How to Advertise for a New Restaurant?
A restaurant consultant can smartly advertise about a new restaurant in different forms like Radio, Newspaper ads, TV commercials. You can also hire a PR agency to help you get your messages out into the media. Social media platforms do good advertising these days.
15). How to Manage Daily Restaurant Finances
 If you want your restaurant business to be successful, learn to handle cash flow that comes in every day. Review the restaurant business daily for the sales of food and Beverages as this can help analyze sales trends, payroll costs, customer counts, and predict future sales.
16). How to get Financing for a New Restaurant
Firstly, choose a restaurant theme or concept, then select a location for your restaurant business, create a business plan, prepare for your bank interview. There are some Potential restaurant owners who seek out private investors instead or in addition to small business loans.
17). What jobs are required for a restaurant to run smoothly.
When you open a new restaurant business, you should know the kind of staff you may need, and the positions involved, from the type of chef down to the line of cooks as well as non-cooking staff. They all need to work together for the restaurant to run smoothly.
18). What does a Restaurant Manager Do?
 The manager of a restaurant business plays an essential role, although sometimes the owner himself becomes the manager. He will have numerous responsibilities in the day-to-day business of running the restaurant. Qualifications for a manager include basic people skills and organization, but depending on the size and concept of a restaurant, a manager would also need a degree in business or hospitality
19). How to price your Restaurant Menu?
Food cost and portion control are two important factors that help you price your menu correctly. Do remember not to price yourself out of the local market. It is really a challenging job to create a balanced menu that fares well against the competition and keeps you in business.
20). What is the Best Size for a Restaurant Menu?
The size of a restaurant menu usually depends on several things: size of the restaurant kitchen, number of seats in the dining room, limitations of number of cooks working in the kitchen. A restaurant menu can be revised every few months or at least a year, you can increase it or decrease it, according to your convenience or based on an analysis.