When you look around any kitchen be it your domestic kitchen at home or a commercial kitchen, what really keeps it neat and clean? Definitely, it is the kitchen cabinets that add a disciplined look to it, as they are the ones that can make or break a kitchen's interior design.
Therefore, it is the restaurant consultant who decides on the kind of kitchen cabinet that would be needed according to the size of the commercial kitchen. With the correct vision for esthetics comes the need for flawless kitchen cabinets to choose from. Stainless steel cabinets for commercial kitchens have gained popularity because of the fact that it is affordable and convenient to maintain, they can make the commercial kitchen look sleek and stylish.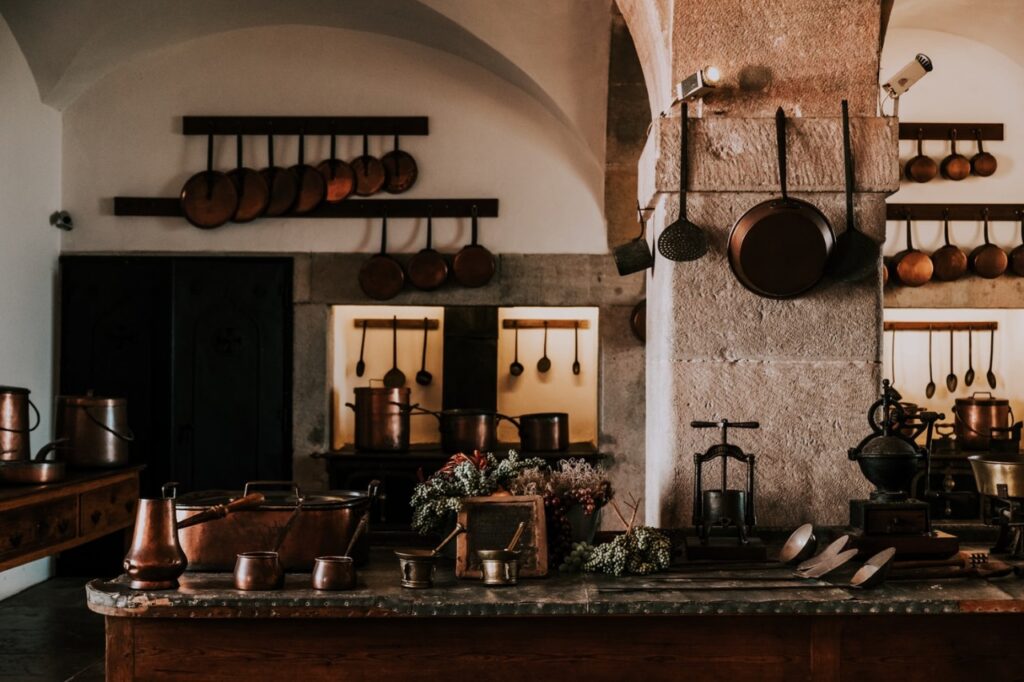 Modern interior designs of commercial kitchens do not usually agree with vivid colors, but go with glossy silver kitchen cabinets that are yet to make a sophisticated bold statement too. Being budget friendly and so easy to care for, this whole single toned rustic vibe is something no one will give up.
It is up to you to ensure that you serve fast and hot food at your restaurant, or an advanced restaurant these days would need a kitchen that makes the process smooth, fast and stylish at the same time. To get the maximum advantage of the place, you would need a solid commercial kitchen design ideas for your restaurant, with a setup generally away from the dining and serving area.
Although a commercial kitchen design is incomplete without heavy-duty utensils, commercial gas burners, ovens, fryers, etc, another crucial element of such a commercial kitchen is storage cabinets.
Extra kitchen cabinets can go a long way catering to your extra storage requirements. Sometimes, lots of open shelving highlights kitchen appliances and plants. Huge locker-style cabinets allow plenty of storage space, minimizing clutter. Wall cabinets come with three different sizes of standard heights; (30". 36".42")
Uses of Wall Cabinets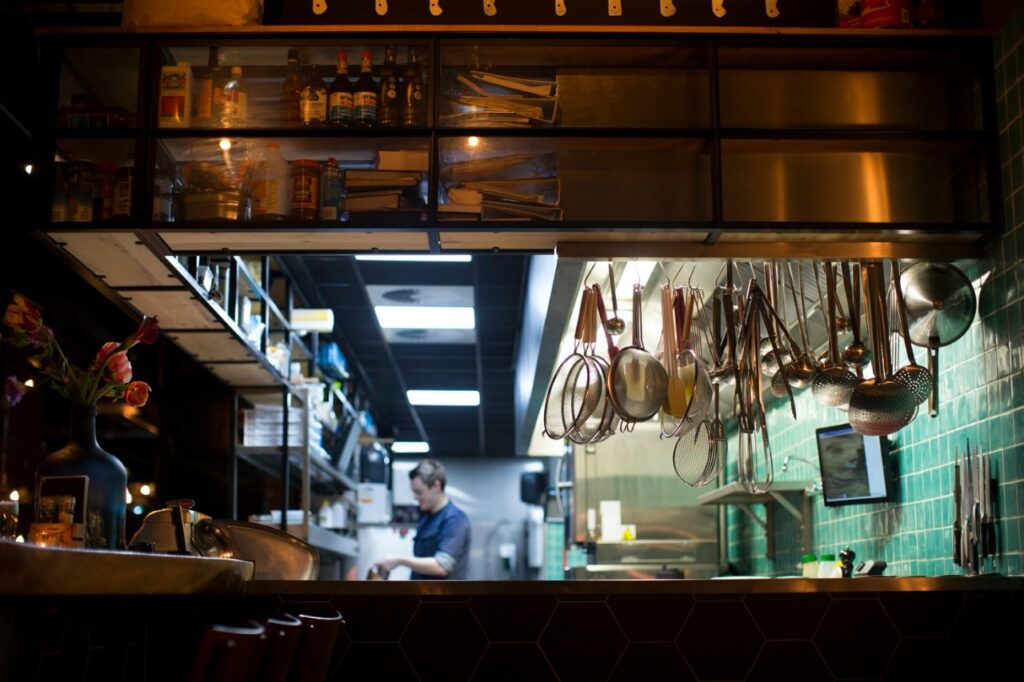 Wall cabinets are workhorses of cabinetry, that provide much needed storage space above base cabinets, that really make them ideal for accessing items that are needed while standing or moving about the room,
Commercial cabinets are usually made of melamine-particleboard, covered with a high-pressure laminate, sometimes having one or more doors on the front. These cabinets are a great addition to any commercial kitchen restaurant as it provides areas to organize and put kitchen equipment away.
Cabinets are of three different types: partial, overlay, full overlay, and onset. Each term is used to describe how the cabinet door or drawer sits on or in the cabinet frame. The three types of cabinets also represent different budgets and styles. It is the duty of the restaurant consultant to choose the right type according to the space available as well as its utility.